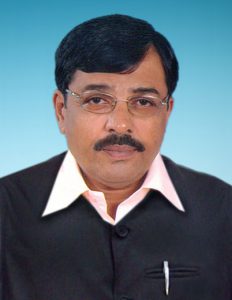 SHRI G.M.HEGDE MULKHAND
DearLearner,
Sirsi taluk that lies in the lap of the great Sahyadris is naturally endowed with scenic beauty and salubrious environment. In the map of the Uttara Kannada district it has a unique identity for its sound socio-economic fabric and rich cultural heritage. But the people of this taluk were not educationally empowered for higher learning till the founding of the Modern Education Society in the year 1962. This premier educational organization was established with an aim to provide higher education to the aspirant learners of the upper ghat talukas of the Uttar Kannad district. The dreams of a large section of the ambitious youths, especially of girls to get a degree of their interest and choice would not have been realized without the founding of this educational organization. The Modern Education Society has been presently running 16 institutions, including various branches of studies like Arts, Science, Commerce, Law, Polytechnic, Job-Oriented courses, Diploma in Nursing, aided and unaided multi-disciplinary Pre-university courses etc. on the sprawling 50 acres of area. All the institutions of the Society have made a distinctive mark in their respective fields on the educational map of the State.
Motensar Memorial Arts & Science College came into shape as the first educational endeavor of the Modern Education Society. It has been imparting education to all learners and strengthens them by imparting skill, knowledge and morality. The institution promotes integral education in a student friendly environment. Many students from backward community with rural background have come out with excellent results from the institution who are serving the society at various levels and capacities. I request the students and the society to join with us in building strong nation.
Shri G. M. Hegde Mulkhanda